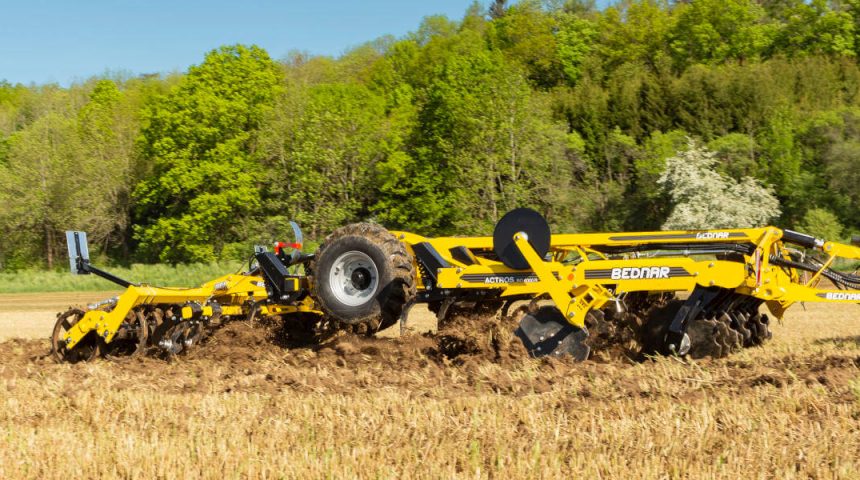 INTRODUCING THE SECTION
Combined cultivators are suitable tools for improving soil cultivation in one pass. They are especially suitable for processing stubble fields with large quantities of crop residue, such as after harvesting grain maize or sunflower. The effective combination of a disc and chisel section of the combined ACTROS RO cultivator is ideal for this type of soil cultivation.
WHAT TO USE A COMBINED CULTIVATOR FOR
The combined cultivator provides an outstanding combination of disc and chisel sections on a single frame. Thanks to that, it is capable of cutting and mixing large quantities of crop residue and organic matter with soil, at a shallow level, all in one pass. The tine section then takes care of deep loosening and incorporation of the matter into soil.
The ACTROS RO cultivator is especially suitable for zero tillage soil cultivation systems.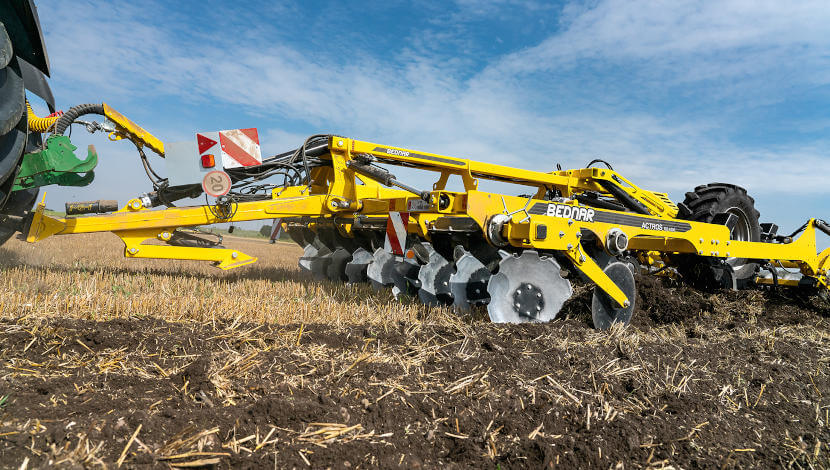 MAIN ADVANTAGES OF THE ACTROSS RO COMBINED CULTIVATOR
The ACTROS RO combined cultivator is equipped with discs that have the largest diameter available on the market, with dimensions of 28 × 0.25 inches. The spacing of the individual discs of 17 inches guarantees trouble-free work with high throughput at a depth of up to 8 inches.
The chisel section can have a working depth set at up to 14 inches.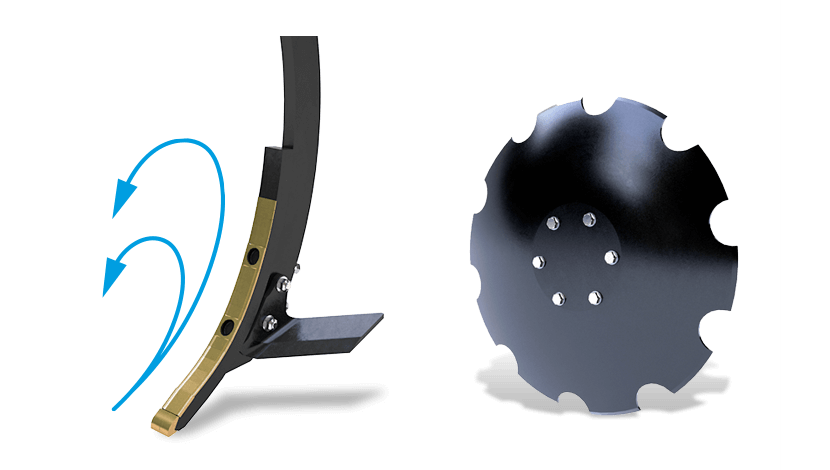 ACTROS RO COMBINED CULTIVATOR
The ACTROS RO combined disc-chisel cultivator is available in three versions, with a working width of 10 and 13 feet.
A great advantage of the ACTROS RO combined cultivator is the possibility to work without rear packers. This solution makes it possible to use the deep cultivator also under less favourable conditions, namely when it is wet.
More about ACTROS RO