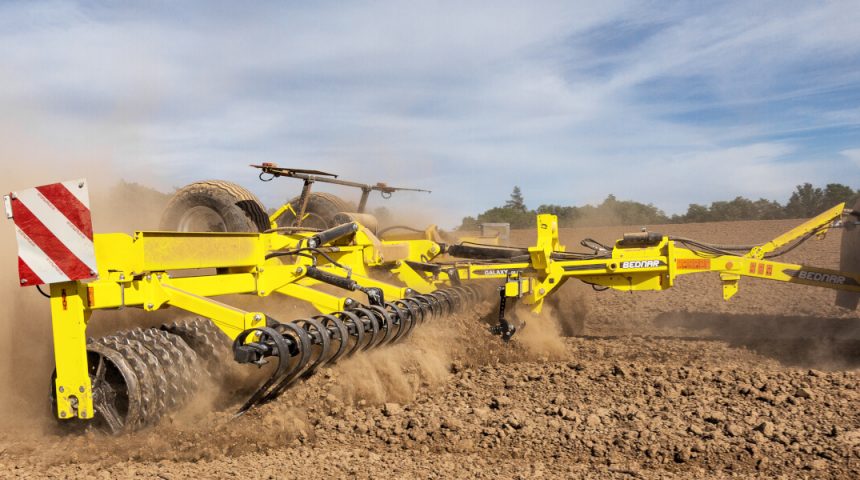 INTRODUCING THE SECTION
Trailed Cambridge packers are designed for even soil profile levelling, clod crumbling and recompacting soil. GALAXY GE can be equipped with the front Crushbar paddle levelling board or the ALFA DRILL seeding unit on request, increasing the versatility of the machine.
What to use the trailed packer for
The trailed packer can be used for recompacting open soil to avoid moisture loss. Therefore, the packer is an essential component of any soil cultivator. The trailed packer can also be used for quality clod crumbling and for soil profile levelling when combined with the front paddle levelling board. The packer can also be used after seeding to create ideal moisture conditions for crop emergence.
Main advantages of the trailed packer
The trailed packer has quality steel rings that show minimal signs of wear and can even work in rocky conditions in the long term. The shafts of the individual sections have a spring that continuously exerts pressure on the individual rings to prevent slackness. The packers can work many hectares without maintenance, which is usually required to push the rings into the original position.