INTRODUCING THE SECTION
A seeding unit is equipment with a seeding mechanism designed for planting catch crop, additional seeding of grasses, or for the application of fertilizer or micro-granulate in one pass, in combination with machines for soil cultivation, seedbed preparation and seeding.
WHAT IS THE SEEDING UNIT FOR
The ALFA DRILL seeding unit has a hopper capacity of 400 or 800 litres. The seeding unit is mounted on the frame of machines for soil cultivation and seeding. In one pass, you can not only do the main working operation (loosening, stubble breaking, or seeding), but also establish any catch crop, intermediate crop, or apply fertilizer for inter-row cultivation.
More about ALFA DRILL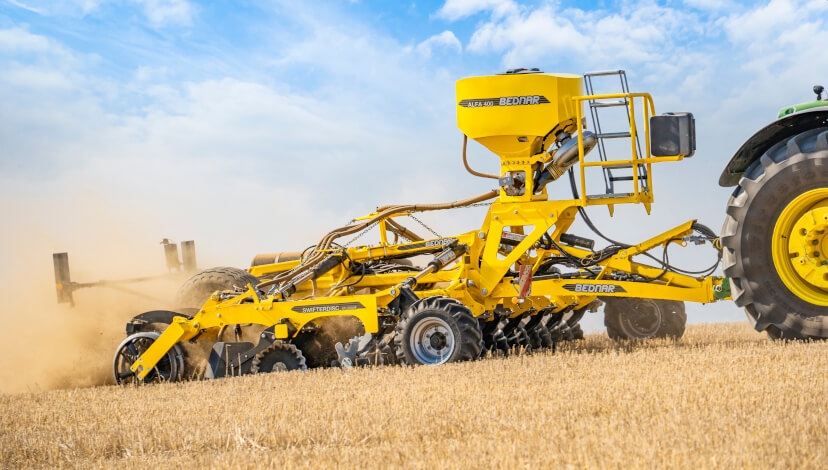 MAIN ADVANTAGES OF THE SEEDING UNIT
An important advantage of using the seeding unit in combination with soil cultivation machines is the considerable savings in time and costs. Also, the seeding unit allows to respond to new agronomic trends in crop establishment, where it enables you to establish up to three types of crop, to apply fertilizer, micro-granulate, and to seed the main crop.