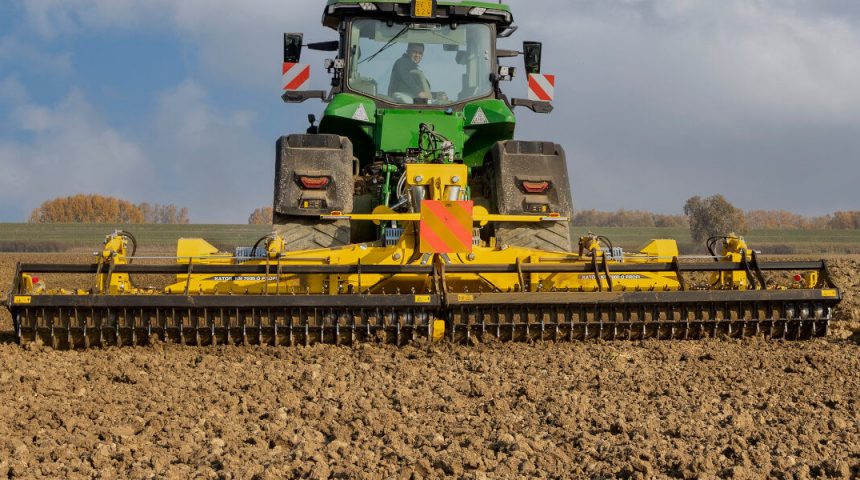 Introducing the section
The rotary harrow is an ideal tool for seedbed cultivation in heavy, hard and dry soils, and soils that are difficult to cultivate. The BEDNAR KATOR rotary harrow is available in working widths from 3 to 8 metres.
What Is the Rotary Harrow for
The rotary harrow creates an evenly cultivated seedbed with a firm subsoil for the seeds. The proper soil structure and optimal ridge size contribute to good water and air supply for the roots. These machines with active working parts should be especially used after tilling soil in fields that are difficult to cultivate.
Main Advantages of the BEDNAR Rotary Harrow
Even though the BEDNAR KATOR rotary harrow is a novelty in the BEDNAR product portfolio, they excel in many technical parameters when compared with competitive machines. Those parameters include, for example, three bearings per rotor. This system protects the gears, shafts and sealing from damage and moreover it guarantees a perfect rotor stability. No other competitor offers three bearings per rotor. The specially designed stone protection is an interesting component that prevents stones from penetrating or sticking between the blade holder flange and the rotor.